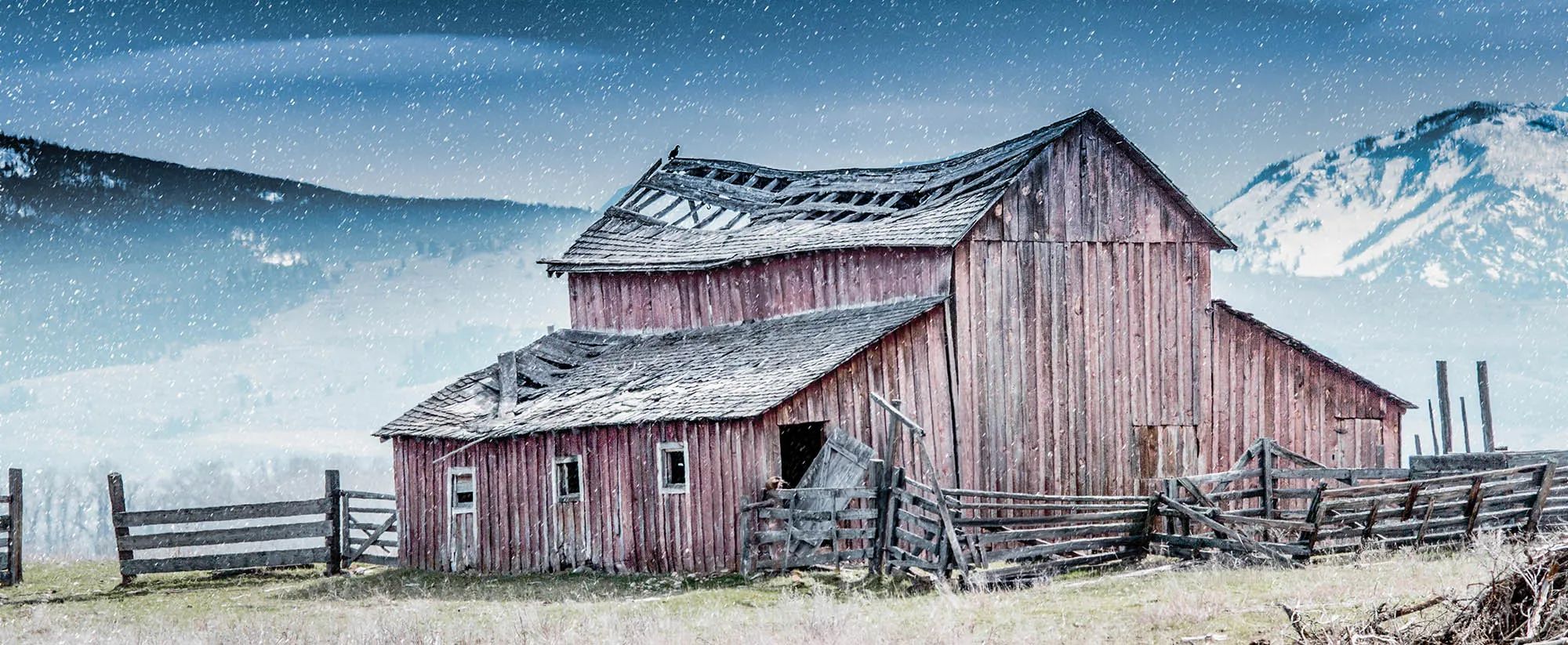 MONTANA SELF INSURERS' ASSOCIATION
December 2022 Update
Legislative Stuff
MT WCC Case Decision: Andrews v MSF
MSF Board Mtg – Claims Costs & Support for Kids Chance
ERD Free CE Class – 12/14 @ 9a (MST)
OR Rate Ranking Study – MT Drops Again!
Legislative Stuff - Leadership Selections & Schedule
As you know by now, we elected a 'super-majority' of Republican legislators this year. Of the 150 seats (100 in the House, 50 in the Senate) 102 will be held by Republicans. The effective impact of a super-majority is that the Republicans do not need any Democratic votes to refer Constitutional amendments to the ballot in the next election. That is, of course, assuming they are united.
On many issues, that should not be a problem. On some, that will be interesting. During the last few sessions, a group of legislators, known as the Solutions Caucus, worked across the aisle to pass or stop some issues. The new name for the group is the Conservative Solutions Caucus, in what appears to be an attempt to gain additional acceptance from the right for their efforts. During the election some of the Solutions Caucus members were challenged from the right, and predictably, some were able to beat back their challengers and some were not. The Conservative Solutions Caucus continues to have enough members, if they stick together, to work with the minority to require at least some attention be paid to their perspectives.
For me, the bottom line remains the same – there is little predictability into what ultimately will happen during any legislative session. This year, with the defeat of the "Born Alive" ballot initiative, originally sponsored by Rep Matt Regier, who was chosen to be Speaker, a budget surplus of over $1 billion, and the super majority, it will again be an interesting time here in Helena. The good news for us while the Montana system could be improved, there is no crisis within the system requiring attention – good or bad.
Prior to session, legislators are permitted to reserve bills with general titles, such as "Generally Revise Workers' Compensation Law" without providing detail. At this time, there are a good number of those bills, but no specific language as yet. What we do know is there is interim study committee language to clarify the independent contractor changes from last session, which inadvertently did not accomplish what they set out to do. That bill should not have an issue passing.
Then, there are rumors about what's going to be introduced. We can expect another set of Montana State Fund bills, which may or may not make sense for our system, and some minor tweaks to the system. Overall, I am not expecting significant workers' compensation proposals, in comparison to prior years.
House
Speaker Keith Regier R-Kalispell
Maj Ldr Sue Vinton R-Billings
Spkr Pro-Tem Rhonda Knudsen R-Culbertson
Min Ldr Pat Flowers D-Bozeman
Senate
Pres Jason Ellsworth R-Hamilton
Pres Pro Tem Kenneth Bogner R-Miles City
Maj Ldr Steve Fitzpatrick R-Great Falls
Min Ldr Kim Abbott D-Helena
As well, the Leadership has announced their Committee assignments – The Business & Labor Committees are where most WC proposals will be assigned. The good news is that each of the committee leaders have served on the committees before. Senator Noland, Vice Chair of the Senate Business & Labor Committee chaired the House Business & Labor Committee last year. That means there is less education we will have to do on the issues.
House Business & Labor
Chair Ed Buttrey R-Great Falls
V. Chair Kerri Seekins-Crowe R-Billings
V. Chair Derek Harvey D-Butte
Senate Business & Labor
Chair Jason Small R-Busby
V. Chair Mark Noland R-Bigfork
V. Chair Christopher Pope D-Bozeman
The legislature has set their schedule for the coming session. The legislature sets this calendar, and therefore can change this calendar but it does provide an reasonable set of target dates for legislative action. This year, for the first time I am aware of in Montana, the legislature is planning on NOT meeting over the weekend. That is delightful for those of us who work in the process. However, that also means that while day # 1 is always the first business day of the year, this year Monday, Jan 2, it means that the last day of session extends until early May – May 10. That's longer than usual.
Here are some important dates:
Feb 24 – last day to introduce general bills (after this date, changes may have to be amendments to existing bills)
Mar 3 – Transmittal date – bills must be through their first Chamber by the end of this day, or they're dead (kind of).
Mar 29 – Transmittal date for Revenue and Joint Resolutions – revenue bills always have different deadlines – however, there has to be income to the state associated with the bill
Apr 17 – Transmittal of amendments to general bills – if a bill is amended, it must pass the second Chamber by this date and be sent back to the originating Chamber for consideration
Through amendments and conference committee reports, nothing is dead, dead, until the legislature goes home. However, some things will die on the vine based on the above dates and while something may not be dead, it could be in a situation where it clearly isn't moving much – which means, not technically dead, but….
MT WCC Case Decision: TANYA ANDREWS vs. MONTANA STATE FUND WCC No. 2022-5957
As a result of this case decision, it appears the application of temporary benefits calculation is different than statutory interpretation to this point. We cannot comment on whether this case sets a precedent, but Judge Sandler seems to have identified a different way to calculate the average weekly wage in specific situations. We have asked MSIA member, Ritsema Law, Danielle Vukonich, for her take on the impact of the decision.
Danielle Vukonich, Attorney Ritsema Law danielle.vukonich@ritsemalaw.com
Judge Sandler issued an interesting award in this case that appears to go against § 39-71-712(2), MCA.
The issue was a dispute over the proper calculation for Ms. Andrews' average weekly wage. Ms. Andrews sustained an industrial injury while working as a janitor and she was paid two different hourly rates by the Defendant Employer. It seems Judge Sandler took issue with this fact when reviewing the case.
The parties agreed to use more than four pay periods and used 21 weeks before her injury. During those 21 weeks, Ms. Andrews' hours and wages varied. Ms. Andrews made $18.54 an hour when she cleaned a state office building. She made $12.50 an hour when she cleaned private office buildings. Judge Sandler determined that because Ms. Andrews had different rates of pay and hours during the 21 weeks the correct method to calculate her AWW was to actually calculate her average hourly wage.
He determined Ms. Andrews worked 885.5 hours during the 21 weeks before her injury and earned a total of $15,770.89. Thus, her average hourly wage was $17.81. He then took 40 hours (statutory maximum) multiplied by her average hourly wage of $17.81 and came up with an AWW of $712.40.
If this case is to set forth any precedent for us, it seems that when a claimant earns different rates of pay based on various tasks/assignments in addition to various hours, Judge Sandler wants to see those total earnings divided by the average hours worked to come up with an "average hourly rate" to then be multiplied by 40-hour maximum.
The formula would be:
Total earnings / Average hours worked = Average hourly rate X 40 hours = Average Weekly Wage.
MSF Board Meeting – Claims Costs and Support for Kids Chance
The Montana State Fund Board held their December meeting today in which they adopted their budget, strategic plan and business plan. They also affirmed their decision to retain Holly O'Dell as the new President & CEO (this was more or less the six month date).
We're all waiting anxiously to see what claims costs are going to do in the next year or so with COVID, telemedicine, inflation and increases in benefits as a result of increased wages. There are no guarantees of course, but it is interesting to note where the State Fund decided their budget should be for claims costs. They are predicting a moderate increase in premium (despite a rate decrease on July 1, 2022) and about a 14% increase in claims costs. They are anticipating an increase based on the 8% increase in the State Average Weekly Wage (SAWW), which itself is a record increase in wages in the state, and an increase in medical costs. The split is a 20.2% increase in indemnity benefit payments and an 11.5% increase in medical benefit payments from the 2022 projections. We need to note that the actual 2022 medical payments are coming in somewhat higher than the 2022 projected amount, so the actual change in medical costs, will not be as great. With increased premium, there is likely to be increased claim counts, but the budget documents do not get into that detail. While the information is sparse, it does tell us what the largest carrier in the state is planning for regarding claim costs in the coming year.
We are lucky that MSF, as a quasi-public entity is required to make their operational information public. I know of no other operation that does that, other than some other state funds – and not all of them at that.
As well, MSIA member Mike Marsh of Midland Claims Service sponsored a donation matching challenge from MSF to Kids Chance Montana. Marsh spearheaded the effort to commit MSF to a five-year program of matching up to $30,000 per year from MSF to Kids Chance. Kids Chance must demonstrate matching donations on an annual basis to receive the donation. Marsh is also on the Kids Chance of Montana and the MSIA Board of Directors.
Navigating the Montana Utilization and Treatment Guidelines – Free CE Course 12/14 at 9a
Montana Utilization and Treatment Guidelines, Background & Discussion
Purpose of Medical Treatment Guidelines
Relevant statute and rule related to the guidelines (e.g., 39‐71‐704, 24.29.1611)
Prior authorization for certain services 24.29.1517 and Prior Authorization 24.29.1621 – why are there two prior authorization rules?
IMR process, as it relates to the Guidelines 24.29.1641
5‐year petition process, as it relates to the Guidelines ‐ § 39‐71‐717 MCA
Demonstration of how to navigate the Guidelines platform – 15‐20 minutes
There will also be time for a question & answer session with case‐focused navigation demonstrations
Join DLI on Wednesday, December 14th at 9:00 am This webinar has been approved for 1 MT Law/Rule CE credit for Certified Claims Examiners through the Dept of Labor Claims Examiner Certification Program.
There is no registration required. Please use the below Zoom Link the day of the training:
Join Zoom Meeting Dial in by Telephone
https://mt-gov.zoom.us/j/83790866970?pwd=UTdQOG8wSUU2d1ljTi94dVNCWkNnUT09
1-646-558-8656
Meeting ID: 837 9086 6970 Meeting ID: 837 9086 6970
Password:828310 Password: 828310
OR Rate Ranking Study Out – MT Drops Again!
Every even numbered year, since 1986, the Oregon Department of Consumer and Business Services releases their report on their comparisons of 50 NCCI classification code rates, based on Oregon payroll weighting Oregon Workers' Compensation Premium Rate Ranking: Calendar Year 2022
Actuarially there are bones we can pick with the report. Even so and with all of its' caveats, it is a reasonable comparison of state's premium rate rankings, based on average rates per $100 of payroll. More to the point, everyone uses it to see where their state lines up.
Montana traditionally has been very (very) high. Since 2011 we have consistently dropped in our ranking to the point where it is as low as I have ever seen it at #15, 115% of the study median, and $1.46 per $100 of payroll. This is significant; our big news, I think, is that once again, Montana has dropped in comparison to the other states to number 15 – a level I have never seen before, and very possibly the lowest it has been since the start of the OR reviews in 1986.
North Dakota is again the lowest state in the country at .58 per $100 of payroll and 45% of the median, a place they have held for some time. As opposed to prior studies, Montana is identified as being lower in costs than other regional states Wyoming and Minnesota, Idaho is # 16 only a few pennies short of us. Notably, to me, Montana is less expensive than Iowa, Connecticut and Rhode Island – states I often look to as leaders in the workers' compensation systems or in the case of RI, a marketplace similar in size to Montana. The remainder of the regional states, Alaska, South Dakota, New Mexico, Colorado, Arizona and Utah are lower cost states (and of course, ND).
Our work is not done, but we're better than we have been in the past. If only based on our economy, Montana will likely never be in the lower cost tier of states. Our payroll distribution is skewed towards more hazardous industries – agriculture and construction and we a northern state, which means we have to deal with snow and ice. Montana paid medical benefits continue to be higher than the regional and national averages according to NCCI. The Montana system can continue to improve, and for greater business development and fairness in providing benefits to those who are hurt at work, we need to. MSIA is ready to continue to fight to make
the Montana workers' compensation system work better and continue to drop in our rate comparison.
Happy Holidays from MSIA
Just a personal note from MSIA to wish you and your families our best wishes for a happy, healthy and safe holiday season. I continue to be grateful for the opportunity to work with you and to continue to work as a workers' compensation professional. Thank you for all your support and assistance this year. Please take the time to thank and enjoy your families and appreciate the unique opportunities we have by being in Montana. My NYC relatives keep asking, why do we live in Montana? The best response is, "Because we can."