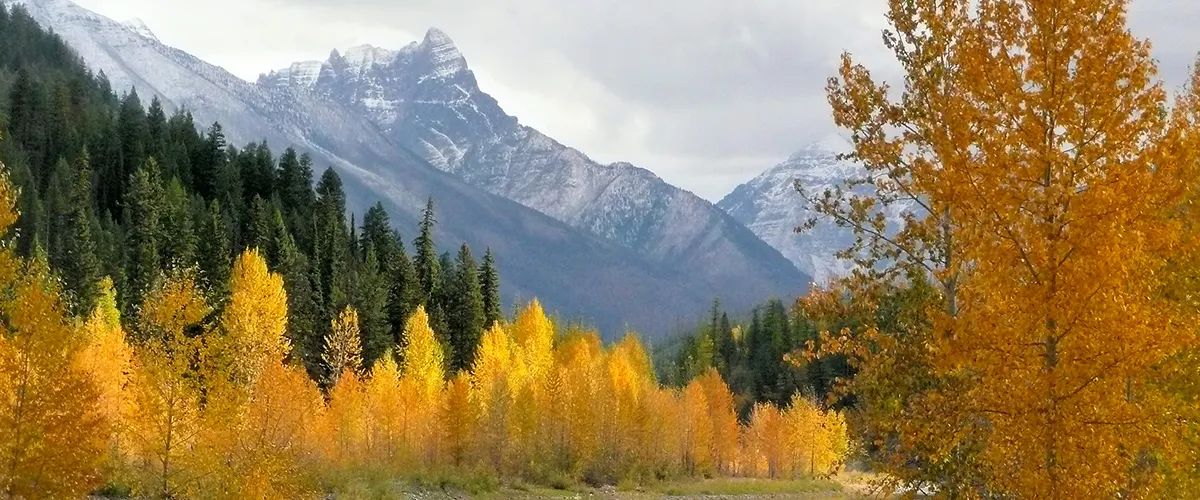 MONTANA SELF INSURERS' ASSOCIATION
October 2023 Update
MSIA Business & Annual Meeting
10 Year Claims Management Benchmark Study – Rising Medical Solutions
New CMS Rules - MSP Penalties for Late Reporting
Welcome New MSIA Member - Allan Koba Compliance Solutions
Governor's Conference 2023
MSIA Business & Annual Meeting
Thank you to all who attended and to those who provided a proxy statement so that we could have a quorum for the MSIA Business & Annual Meeting, sponsored by Browning, Kaleczyc, Berry & Hoven and Definiti Comp Solutions/Definiti Rx.
We elected a new Board and honored Ann Komac for her years serving the MSIA on the Board and the last few years, as Chair of the Board. Our new Board is:
Donna Haeder Chair NorthWestern Corporation term ends 9/25
Dee Walcheck Vice Chair Logan Health term ends 9/24
Michael Marsh Sec'y/Treasurer Midland Claims Service term ends 9/24
Kevin Bartsch MT School Boards Group term ends 9/25
Craig Cude Rosauers term ends 9/25
Vicki Evans MT Contractors Compensation Fund term ends 9/24
In the spirit of transparency, our Board meeting minutes are available for all members to see and review. In the members only section of our website, Members Only, under Governance Documents, Board Meeting Minutes are organized by year. If you have forgotten your members only password, contact the MSIA office.
Membership ratified the two Bylaws changes the Board requested. The first eliminates the Executive Committee and the second reflects the actual role of the Secretary/Treasurer. The Board meets often enough and acts as a Committee of the Whole when we need decisions made. As well, with the opportunities for electronic meetings, we did not see a need for an Executive Committee authorized to take action when the Board did not meet. We also amended the language to reflect that the Secretary/Treasurer confirms the Executive Director has preserved our Association business records, rather than performing the action themselves as a Board member. By contract, the Executive Director is required to maintain our records and does so with oversight from the Secretary/Treausurer.
Members from the floor also recommended providing a maximum number of Board members. While the Bylaws identified a minimum number, there was no maximum number. The Board will discuss and likely adopt the change moved at the Business meeting to identify a maximum of seven (7) Board members.
Attached are the DRAFT meeting minutes from our 2023 Business & Annual Meeting.
Rising Medical WC Claims Management Benchmarking Study – A 10-Year Review
Rising Medical Solutions (an MSIA member) has released their 2022 Work Comp Claims Management Benchmark Study-Rising Medical.
Rising Medical has surveyed industry leaders on their claims management processes, programs and approach. Their reports have helped the industry understand what's important, identify best practices and what to focus on in terms of managing the people who do claims work and the claims themselves. In addition to Rising Medical being an MSIA member, other MSIA members have responded to the survey, so there is some Montana perspective in their national reports.
The Rising Benchmarking studies have been accepted by the industry as adding real value to our discussions about claims management. In this 10 year review, they identify:
Talent challenges underpin issues identified across the study results. The talent gap is the industry's greatest threat to innovation, growth and profitability.
Investment in technology and digital advancement is slow. To achieve true transformation, organizations need to invest in an ecosystem future with new technology that will rapidly advance digitization and automation to support a better customer experience and reduce claims leakage and risk.
There is increasing awareness of the impact mental health has on total worker health and well-being. One of the top obstacles to identifying and addressing mental health issues is the significant stigma of mental health concerns.
The study identifies industry trends and how higher performing claims organizations are reaching their objectives through a review of demographics, core competencies, talent development and retention, technology and data and medical performance management.
New CMS Rule - MSP Penalties for Late Reporting
CMS has finalized a significant rule regarding Civil Monetary Penalties for late reporting of claims information. The new rule is effective in 60 days and applicable on October 10, 2024. This means we have approximately one year to prepare for penalties to be levied by CMS with regards to Medicare Reporting.
The rule specifies how non-health coverage reporting entities (for example, self-insured WC employers – as well as auto and liability benefit providers and carriers – this is not an exhaustive list) will be penalized for failure to comply with Section 111 reporting requirements.
A penalty may be imposed any time CMS identifies a new claim where medical payments surpassed $750 and was not reported to CMS in a timely manner. Penalties are focused on failure to provide the initial report of primary payment responsibility (otherwise known as Ongoing Responsibility for Medicals- or ORM) and timely reporting of settlements of medical benefits over $750 (Total Payment Obligation to Claimants- or TPOCs).
CMS will apply a 5-year statute of limitations in applying penalties. Penalties range from $250 per day to $1000 per day, per claim – with an annual cap of $365,000 per record (claim). Here is a copy of the formal CMS notice, which includes a link to the specific rule language, MSP and Civil Monetary Penalties: (cms.gov).
Welcome New MSIA Member - Allan Koba Compliance Solutions
Michelle Allan and Ciara Koba have served for nearly two decades as trusted MSP advisors to many of the country's most recognized and visible insurance carriers, governmental entities and self-insured businesses (including MSIA members). Allan Koba Compliance Solutions (AKCS) offers an expansive platform and broad service capabilities while continuing the tradition of detailed, individualized review and analysis.
The Allan Koba credentialed medical, legal and technology professionals provide the nation's premier Medicare Secondary Payer services in terms of quality, service and ingenuity. We harness technology to its fullest capabilities, utilizing leading-edge medical resources, legal authorities, mitigation tools, historic data and current trending in our analysis. This is coupled with a detail-oriented review of the facts relevant to each and every case. Our professionals provide educated recommendations on exposures, opportunities and next steps.
Allan Koba is the premier MSA, Section 111 Audit and Conditional Payment Resolution service provider. We offer concierge, boutique firm service with large scale capabilities Our promise is to deliver effective solutions in a prompt, clear and efficient manner. For more information, contact Ciara Koba Ciara.koba@allankoba.com or 1-585-820-8016.
Governor's Conference 2023
This was about the most significant agenda I have ever seen at a Governor's Conference and kudos go out to the Department of Labor staff who put the conference together. The presentation decks, in alphabetical order, are here: MT Gov Conf 2023 .
Starting with Dr. Kenji Saito, who challenged us to recognize that AI (artificial intelligence) is already in our lives. With DaVinci robots performing surgery and advances throughout the fields, the future of occupational health is not coming, it is here and we will soon see the impacts.
Billy Parker was a welder who provided a very personal perspective of safety. Parker lost both his arms in an industrial accident and talked about his experience in the workers' compensation system and his personal perspective of safety. His attitude made a significant difference in his recovery and ability to do what he wants to do, despite losing both arms above the elbow. He embodies his mother's advice that when there's a will, there's a way.
Parkers' message was that safety is in your hands; you never have to do something that is unsafe – you always have the choice to walk away and to speak up about taking risks that can hurt yourself or co-workers. More to the point, you have that responsibility. Parker embodies the idea that if there's a will, there's a way - - it may take lots of practice, lots of will power, lots of patience, but if want to, you can. We heard from Jennifer McCarthy of OneCall and Amy Todd with Hanger Clinic about the work they did in helping Billy manage from the first days of recovery and the beginning of fitting his prosthestic arms to everyday life with working with Billy and his prosthetics Complex Claims in the Real World. The story really is one of attitude – Parker was a single father and recognized that when his life changed, it impacted more than just him. His son's growth was impacted, his relationship with others was impacted – and not always positively. However, when you see a bigger goal, like picking up your granddaughter, you recognize that while parts of life are hard, it continues to be better than the alternative.
Dr. Maggie Cook-Shimanek lead us on a journey regarding the changes in the MT U & T Guidelines (mt.gov), this year dealing with spinal treatments, and importantly how our U & T Guidelines are created. Far from just being something we have to do (by law), individuals who are embedded in and practice in Montana workers' compensation system dedicate themselves to making the U & T Guidelines meaningful - - in Montana. Steve Carey provided his version of Judge Sandler's Top Hits – his reflection of Judge Sandler's term on the WCC Bench (Sandler's Top Hits Gov Conference 2023) the good, the bad and the interesting. Newly appointed Judge Lee Bruner was also at the Conference and was introduced. Bruner took office on September 8.
Todd Johnson, with NCCI presented information from the NCCI database of Montana workers' compensation data and their perspectives on what it means Power Through Data 1. One way to read his presentation is to feel as though NCCI sees the potential of a turn in the market, based on changes in claim frequency, and indemnity severity. However, at the same time medical severity, despite a change in the mix of medical costs distributions, remains relatively stable and overall loss ratios are still below 100. Steve Wurzelbacher, Director of the Centers for Workers Compensation Studies at the National Institute of Occupational Safety and Health shared their work in comparing different state systems and their expanding role in coordinating and compiling workers' compensation data CDC – Power Through Data 2. NIOSH is also funding some state data reporting – they have become much more active in using WC system data as provided by the states' regulators.
Becky Curtis talked about Sympathy vs Empathy in the healing process in her presentation. Her story is very similar to Parker's story in that she too was severely injured in an accident and decided that her disabilities did not define life. She discussed the differences between empathy, which is hearing someone, and helping them achieve, and sympathy which a willingness to share grief, as a result of industrial accidents. Curtis had a Doctor, Dr. Paul Gorsuch, who sat down with her and asked her what she wanted, not how she was doing. When the answer was mobility after the accident, the response was not a motorized scooter, it was hard work to walk. Dr. Gorsuch provided the support and coaching to make Curtis do the work. While a scooter would provide some mobility, it ultimately is a crutch, not a solution. As a result Curtis is not defined by her disabilities but by her determination and she has the mobility she wanted.
Dr. Gerry Stanley, a friend of MSIA, with Harvard MedTech, discussed the power of the mind and their work with visualization technology to help injured workers get through the pain and recover much quicker by using virtual reality treatments in Unlocking the Brain to Heal Itself with Virtual Reality. The program addresses physical symptoms, like pain and emotional symptoms, like anxiety, depression, sleep and PTSD. We know how much the latter impacts claims recovery and costs. Now, with technology, we have another tool to deal with it much more effectively than we have in the past. It is new, it is different, and it is effective.
Kevin Braun, recently retired General Counsel for Montana State Fund was awarded a lifetime achievement award in a very Montana fashion. He also provided his perspectives on the most recently concluded legislative session and the workers' compensation changes as a result Legislative Update 2023. Jennifer Poole, with the Idaho Industrial Commission taught us more about ourselves and how we listen in her presentation, Constructive Communication and Assertive Resolution. Wendy Jackson and Max Hallfrisch, both with the MT Department of Labor also presented on perceptions, perspectives and communications in Dealing with Difficult People.
If you are aware of something MSIA should publish or follow up on, please don't hesitate to contact us!